Lead Generation Master Class


Learn How to Leverage E-Mail Marketing To Grow Your Business
In this Course, You'll Find Out How To Work Through the Technical Processes of Setting Up A Viral Application Platform
Are you sick of hearing how great list building is, and want to know how to get up and running?
Have you read so many eBooks, but they only confuse you even more?
Do you know what tools email marketers use, but don't understand how to use them?
Do you simply not know how to build your list?
If you answered yes to any of these questions, then this will be one of the most important letters you will ever read. You may have tried but given up along the way because eBooks aren't really teaching you what to do step by step. Don't you just hate when it doesn't work? Finally, you can get the answers to the questions you have constantly been asking…
You've heard it once, twice, ten, or so many times – "The money is in the list…" OK, OK, that's easy to understand, right? Maybe. But if you are a newbie and you don't know where to start, it's often difficult to know where to begin… Have you tried to learn too many times, but given up because you wish you could just watch over the shoulders of an expert email marketer?
Well, now you can, and you'll learn this expert's shortcuts as well. You will gain access to in-depth videos on Email Marketing that shows you "how to start" correctly with the right frame of mind.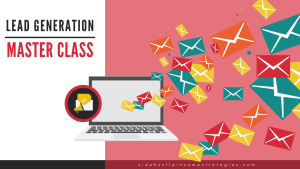 This is a 3 Part Video Series
Module 1 : 9 Part Video Series that teches the basics of email marketing
Module 2 : 20 Part Video Series that teaches an overview of how to set up your email marketing software
Module 3 : 10 Part Video Series that teaches you how to leverage Email Marketing