How to use Call To Actions In Your Content.
What Is A Call To Action (CTA)
A "call to action" (Abbreviated CTA) is a term used in marketing that describes the part of your sales letter, email, page, blog post, and other content that you create that helps make the sale. It's the "call" you create for your audience to entice them to "take action."
You may want your audience to take any number of actions, and they can be placed anyplace within your marketing content. Some examples of actions you may want your audience to take:
Download a Free eBook
Sign up for a Webinar
Get a Coupon
Attend an Event
Sign up for More Information
Download a Checklist
You can place these CTAs wherever you like, and it's usually better if you place them in multiple places. You might place a CTA at the end of your blog post, in multiple places on a sales page, at the end of your email, or even inside your whitepaper, eBook, or webinar.
CTAs Everywhere
You may have a CTA to sign up for the webinar, but inside the webinar, you may have a sign up for your six-week course. Inside your six-week course, you may have a CTA for your one-on-one coaching program. As you can see, the CTA can continue indefinitely if you have a better product to promote.
One CTA Per Item
The best thing to do is to only one have CTA per item. However, if needed you may include choices for the CTA as well. You may also offer upsells and down sells within your CTA strategy. Your call to action should be direct, to the point, apparent at first glance, and apropos to the audience to be of any good.
Effective CTAs
The trick with calls to action is that you need to be very clear, eye-catching, and aligned with your audience's buying stage. If you try to get some of your audience to take a step that's too far advanced for where they are in their decision-making process, you'll have a poor conversion rate. But if you know your audience well, you'll know exactly where and when to place your CTAs so that you can get good results.
Calls to action (CTAs) are more than a button that says, "buy now". An effective call to action will compel your audience to act on your call to do something. That something isn't always about buying. Sometimes it's about getting them on your list, other times it's about ensuring they're watching your social media, coming to your live events, and more. Whatever the case, a call to action is a way to get your audience to take the next step toward becoming a customer.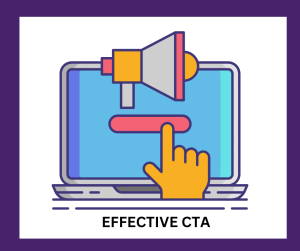 Places Where You'll Need a Strong CTA
All the stages of your customers' buying cycle need a strong CTA. The right call to action at the right time is imperative if you want to have a good return on investment, keep building your list, and influence your audience with your products and/or services. There are numerous places to put a strong call to action; let's look at a few.
When you see advice to place your CTA "above the fold," this involves knowing what your audience sees when they click on your email, website, or other form of content. It is important when determining where "above the fold" (which is the time before your audience must scroll or swipe) to place your CTA.
This is not always right as your audience clicks through to the page because they may not know anything about you yet. You should find a way to tell them how you'll solve their problems prior to placing the CTA. One way to deal with this is to use multiple CTAs.
Most people are used to scrolling today. Therefore, always putting a CTA at the bottom of your copy is a great way to ensure that your audience, who reads everything easily, locates the "what to do next" button, (i.e. your CTA button). You don't want to make it hard for people who read and engage with your content to figure out what they should do next.
Whenever you choose to place a CTA below the fold, it's important that you use directional cues to point to the CTA. You can do this with content, images, and even actual arrows. This works great when you're using a storyboard or infographic to explain to your audience the information they need to know in order to make a choice to buy from you.
You can put CTAs anyplace and in multiple places. For example, you can put a sign-up form under your blog posts so that if people want more information about that topic or your blog in general, they can get it just because they signed up. You can also put them on the sidebar of your site, within a blog post, and so forth. Putting them in multiple places allows your audience time to get to know you through your content so that they won't miss out.
The biggest keys to "where to place your CTA" is to understand how your audience reads your content, where they are in their decision-making process, and what type of product, service, or information you want them to act upon. You learn all of this by testing different types of CTAs to find out what works best with your audience. You start with an educated guess and move from there to make sure your CTAs work as well as they should.
The Anatomy of a Good Call to Action
A good call to action has a lot more to it than a button saying, "buy now". A lot of thought goes into placement, size, color, headlines, and more. You have to have a good understanding of your audience's why, your own why, and how they mesh.
Sizing – It's important to ensure that you pick the right size for your call to action. You don't want it too small so that it doesn't show up to your audience, but you don't want it to look too big either. You need to ensure that the sizing is right based on the other things on your website.
Image Quality – It's imperative that the authenticity of the images you use show through to your audience. This happens by understanding your brand and your voice as a business and choosing the right type of images to represent that to your audience.
An Effective Headline – Your call to action should include an effective headline that tells your audience what to do. For example, buy now, download now, sign up now, and so forth are all action verbs that won't confuse your audience as to what they're clicking on and what they're agreeing to do.
Color – You also want to make sure that you use the right colors for your site so that the call to action stands out. Look at it and ask yourself whether it stands out or clashes? Does it look professional and command attention?
Form – You can create your call to action in many forms. For example, should you use a button or another type of image? Should you put a sign-up form under each blog post? What about a CTA to connect on social media? These are all forms of CTAs that get good results.
Text – When you create a CTA, should you put text on the button that gets attention? Should you give an example to your audience on what to write inside the boxes they need to fill out to sign up for something? It depends on your audience, but these actions have been proven to improve conversions.
Understand Why – One of the biggest things you need to know when you create your call to action is why you're creating it. What do you want your audience to do and why? When you can understand why in terms that your audience understands and relates to, you'll be able to get higher conversions on all of your CTAs.
Placement – The other thing you must know about CTAs is where you should place them. Placing them in multiple places is usually the best answer to make sure that you give your audience every opportunity to decide to answer it.
Crafting a good call to action takes some thought and consideration to ensure it works. You'll need to place and test them to make them better; using A/B testing on the different types of CTAs that you can have and where you place them will ensure you are getting the results you desire.
Why You Need to Get Clear on What You Want Them to Do
Your CTA is what you want your audience or customer to do next. Creating a clear call to action requires that you get clear on what you want them to do. If you don't know what you want them to do (or why), then it'll make it difficult for you to communicate your message in a clear way that makes them act.
The next steps you want your audience to take will depend on where they are in their buying cycle. If you understand your audience's buying cycle, it's going to be a lot easier to tell them what to do next. It may seem obvious to you what should be done next, but it's not always so obvious to your audience. Therefore, you must get clear on what you want them to do.
Define Your Goals – Write down the goals for your business in terms of the information you provide to your audience and what you ultimately want them to do so that what you want for them will come true. Create a product funnel that shows the different stages of buying that your audience goes through, and match it with the right content.
Know What They Want – It's also imperative for you to understand what they want and need. What does your audience expect from you? What problems do they have that you can solve? The more you understand their wants and needs, the easier it is to be clear about your CTAs.
Be Specific – As you write down your goals, your audience's goals, wants, and needs, you'll need to be as specific as possible. What you write down about your goals and their wants and needs can be used often just by looking over it.
Keep it Short & Simple – Once you write it down on a Call to Action, it needs to be short and simple. Condense the words using action words, with a deadline, and by telling them what they get. This is the clearest you can get.
Use Vocabulary that Works for Your Audience – One of the best ways to explain things to your audience is to use the words they use. You can learn what words they like to use by following your audience on social media, reading the questions they ask, and the answers they provide to others. This is one instance where using well-known jargon is preferable.
Make it Attractive – When you create the CTA button, you want it to look attractive to your audience. Make it the right color, have the right words, and the right shape depending on the rest of your website.
Give Them Incentives – As you write sales copies, you can incentivize your audience to answer your calls to action by giving them what they want. Solve a problem, and make it easy for them too.
Test, Track, & Analyze Success – No matter what you do, nothing is done without the paperwork. You must test, track, analyze, and improve your CTAs based on the results of your tests.
When you truly get clear on what you want them to do, why you want them to do it, and why it's important for them to do it, you'll be able to create a copy that helps them understand and therefore, makes your CTAs more effective.
Who Are You Talking to And What Do You Want Them to Do Next?
When you're creating your calls to action, one of the things you must be able to answer to make it clear is the question, "Who are you talking to and what do you want them to do next?" It's sometimes not as simple as it looks, but you can help yourself by understanding your audience.
Research Your Audience – The more you know your audience the better. Find ways to research them, find where they hang out, and be there. Send surveys, ask questions, be part of their "group" so that you can get to know them the best.
Look at Your Competition -No research is complete without understanding who your competition is. Getting to know the things your audience pays attention to is important. You can take a cue from your competition if they're successful because that means they've already researched your shared audience well.
Develop a Customer Avatar -When you research your audience, it's important to use the information you find to create a customer avatar. This avatar will inform the content you create to lead your audience through their buying cycle to answer your CTAs. You can look at this each time you create content to help guide you.
Build Relationships with Customers – When someone does buy from you, it's a great opportunity to get to know them better. Keep them on a mailing list, and send them information that you don't send others. Ask them questions; send surveys; ask for feedback that can help you improve.
Monitor Comments on Social Media – Once you know where your audience hangs out online, you can monitor comments on social media and use them to help guide your product creation. Not only that, you can also use the information to help understand the types of things your audience does not like which can help you avoid mistakes.
Ask for Feedback – Always ask for feedback from your audience, from customers, and from professionals that have gone before you. There is no reason to reinvent the wheel, your audience and those who have succeeded before you can help you.
Make Customer Care Your Priority – No matter what you sell (e.g. information, courses, widgets, etc), the most important thing to do is to make your customers your priority. Provide top notch customer care to them and they'll not only sing your praises, but they'll tell you their secrets too.
When you know who you're talking to and what you want them to do next, you'll find that your calls to action convert at a higher rate. The more you know them, the more you'll offer the right information that will lead them toward answering your CTAs the way you want them to.
Testing and Tracking Your CTA – Testing and tracking your calls to action is imperative to ensure that you get the most out of your CTAs. You cannot assume they are working well, even if you're earning money and making conversions from your current CTAs, unless you conduct some tracking and testing.
You Need a Clear Goal – For example, a clear goal might be to get people to sign up for and come to your webinars. If you don't know why you want them to answer your CTA, then you can't know why you are placing it, where to place it, or what words to use with it.
Change the Words – Once you have a basic design for your CTA, you'll need to create variants. Change only one small thing. For example, if you have a button that says, "Sign up Now," you might change the variant to say, "Watch Now" or "Download Now," depending upon what is relevant to your CTA.
Check the Placement – Another variant might be to change the placement of the CTA to be in a different spot. You may also change the colors of the CTA. You might change it from two CTAs to one choice instead. There are many ways to create variants to track and test.
Add a Sense of Urgency – One way to help people act on your CTA is to create a sense of urgency with the wording you use. You might say something like, "Get Instant Access" or "Reserve Your Spot Now," for a webinar that has limited seating. This is going to help your visitors act now rather than missing out.
Include Social Proof – Social proof can help improve your conversion rates for all your CTAs. Try adding social proof (such as testimonials, product reviews, and so forth) to one page and not to the other. See how improved the conversion rate is on the page with social proof compared to the page without.
Use Trust Building Copy – Someplace below your CTA, you should use words that help build trust. For example, "we value your privacy, and we won't share your information" below a sign-up button that requires name and email address. Perhaps, mention your "100 percent no questions asked 30-day refund policy" under the payment information. This will help build trust with your audience and improve conversions no matter the type of CTA.
Try Different Lengths – Your CTA can be short or long. You don't have to just say "sign up" or "buy now," you can say much more than that. You can use a long description, such as "Sign Up for The XYZ Webinar Now & Receive Reminders so You Don't Miss This Ground-Breaking Webinar." Test them out to find what works best with your audience.
Testing and tracking your CTAs requires some access to technology such as what is available via your autoresponder software, Google Analytics, and even through software such as Leadpages.net which is landing page software. The more analytics you have, the better so that you can improve your CTAs through tracking and testing.
Tips for Writing Better Calls to Action
The types of CTAs you create depend on many factors. But, there are some tried and true tips that work for any niche to create better calls to action regardless of where it's placed and what the type of content is.
Should You Use Text or Buttons? When you are designing your CTAs, you should ask yourself whether you're planning to use text or a button. The reason is that the words you use and how you set up a CTA with a button is different. You need to consider how it looks on a mobile device and how it stands out on your website.

In general, on your website, it's going to be better to use a button because they look better and are easier to identify than a text link. But on your website, it might be best to use a combination of contextual linking and button linking. In an email, most of the time text links work better, but it does depend on your audience.


Placement of your CTA – When you need to place a CTA within any type of content, you'll need to consider placement. Multiple places are always best; and in truth, it's a guess when you first start before you have any data. You can assume "above the fold," meaning before anyone scrolls, someplace in the middle, and then again at the end work well. Plus, if you have the right text, you'll want more contextual links as well.

While in most cases you want to limit the number of different CTAs so that you don't confuse your audience about what you want them to do next, you still want to place that CTA in multiple places so that your audience doesn't miss it. People tend to look at websites in a pattern, so it would also be a good thing to use heat map technology to help you with placement.


Use the Right Words – Words are very important when it comes to creating effective CTAs. Each audience is different, but, in general, using action words will help your CTAs convert at a higher rate. Additionally, use descriptive words so that they know what to do, why they're doing it, and what they're going to get out of it if they do. If you can lessen their feelings of risk in the meantime, that's going to help too.


Grab Their Attention – One way to grab your audience's attention is to avoid creating a cluttered website or cluttered content. Differentiate your calls to action with directional arrows, images, and the right words that grab their attention differently from the rest of the information that you're sharing with them. Make them know that this is something to pay close attention to by your use of color, fonts, and language.


Make the CTA Relevant – It's very important that your CTA is relevant to the other content you're sharing with your viewers and audience. If you find that you're getting a lot of click-throughs to a sales page or freebie but people aren't really downloading or buying it, make sure the CTA is relevant to the actual offer. Double down on ensuring that each thing you do is crystal clear so that your CTAs not only get clicked but are followed through.

The type of information that you need to ensure that you write better calls to action is who your audience is, what your purpose is, and what's in it for them. If you can get that all together in a visually pleasing way that is understandable to your audience, then your CTAs will convert better.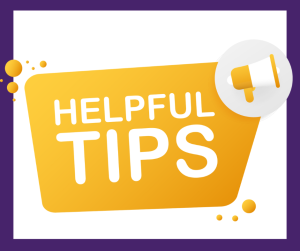 Call to Action in Email
Another place you need CTAs is in email messages. If you don't put calls to action in your email messages, then it's likely they won't do anything after reading your email. You need to give specific instructions to most people on what to do next after reading your message.
Purpose — No matter where your call to action goes, it's important to understand your purpose for the CTA. What is it that you want the reader to do? What is the purpose for your CTA? Should it be just one reason, and should it solve just one problem for the reader?
Design – In an email, you also have other considerations, such as, design. The fact is, studies show that text-based emails work better than fancy full on HTML designed emails. But, there is a caveat on this, and that is your audience. If your audience is designers, they may prefer receiving beautifully designed emails rather than text-based ones.
Placement – In general, you should place your CTA in more than one spot in the email to ensure that your audience sees it and goes to it. Put it under the first paragraph, and then again at the end of the email as well. Then, try different places for it depending on the design of your email.
Content – The content is very important and should relate to your CTA in some way. In addition, email messages shouldn't be very long. If you want to ensure that your reader spends the time to read the message, make it short and stick to one topic, one issue, one problem. Don't try to go nuts addressing too many things in an email.
Language – When you want someone to click on something or do something, it's best to tell them exactly what to do in an email. "Click here to subscribe to the newsletter so you don't miss out on anything." Or something like, "Get 60% off Right Now, click here". If you use HTML designed emails, you can use a button without saying "click here". But, if you're using text-based emails, it might help to point out the place to click for them.
Mobile-Friendly – Most people read their emails on their mobile devices. Therefore, your email should be made for use on a mobile device. This goes for your website as well. If they're clicking through and cannot read what you're offering, there is no point in them being on your site. Today, making a responsive website is easy if you're using self-hosted WordPress and the right theme. Also, most autoresponders on the market today are mobile friendly, just double check so you know it works.
Finally, the best rule of thumb is one email, one CTA. You can place it in multiple places in the email, but you don't want to confuse them by giving them too much to do in one email. If you have other offers, send separate emails for each offer.
Call to Action in Content Marketing
There are all sorts of content involved with content marketing from social media messages, to email messages, to guest blog posts, to your own blog posts, whitepapers, eBooks, courses, and more. When you think about it, everything is content. Whether it's a sales page, an article, or an email, it is all content; and all your content should have a CTA included.
Email CTAs – Keep in mind you want to have one email for each topic or subject (or problem) and then one CTA. Place it in the email in more than one spot such as immediately at the top and then at the end.
Website Content CTAs – On your website pages, there are many opportunities for CTAs. You're going to have a lot of options regarding CTAs, but every single page should have at least one prominently-placed CTA so that your audience knows what to do. Try to make it easy for them. You can use "heat map" technology to find out where people are looking at your site to know the best placement for your CTAs.
Blog Post CTAs – When you write a blog post, the post should have a purpose, seek to inform, engage, and inspire action on the part of the reader. There are many places you can put CTAs in a blog post, from contextual links to over and under post buttons, that tell your reader what to do. It's okay to include more than one CTA on a blog post. Some CTAs that are good to use would be to find out information about what you posted or to sign up for reminders of new blog posts.
Video CTAs – If you have video content, you should ensure that you've either stated the CTA and what to do in the video or in the description of the video. Just like a blog post, a video should be tied to what you want them to do next. If you're good with editing, you can even add words with clickable links right to the video itself.
Report CTAs – If you've created a whitepaper, a report, or eBook, you can include CTAs throughout that content too. You can put more than one CTA if you create a long report, or it can contain just one CTA placed in several spots. The important thing is to be clear about what you want them to do after they've read the report. So don't give them too many things to do and confuse them.
Anytime you create any type of content, you should consider how to add a CTA. It should be simple to figure out what to do because you have a reason for creating that content. You want it to lead someplace, and the CTA helps guide your reader there. You want to focus on the benefits to the audience consuming your content. Answer their main question, "what's in it for me?," and you're sure to get more click-throughs to all your CTAs.
Call to Action in Sales Copy
When you create sales copy, it's a natural place to include calls to action. It's probably the main place you thought that you needed CTAs. When you're talking about sales copy, you need to concern yourself with the content, the visual appeal, and your audience. Plus, you need to know the purpose of the sales copy, and the CTA to make it work.
First Things First
When a viewer comes to your sales page, the first thing they should see is your CTA. Get it right up front so that they know what to do the moment they see the page. If they want to read all the sales copy or watch your video, they will. But, what if they read about your service or product already and now want to buy? They don't need to look at everything, they just want to buy or sign up. Give them that opportunity right up front.
Visuals Are Everything
On a website, it's imperative that you use contrasting colors and fonts; but don't burn your viewer's retinas. It should, of course, be responsive and work on any platform, whether a PC or a mobile device. If you're using self-hosted WordPress and additional software like Leadpages.net, or Clickfunnels.com, you should be able to easily create CTAs that look good everywhere.
Use Action Words
If you really want your viewers to act, use action-oriented words. Words like "Sign Up", "Register Now" are great, but you can be more descriptive by using words like "Start Your 7 Day Trial Now." There is no rule about how long the text can be on your sign-up box, it just depends on the design. If you need more words, redesign it to take that many words.
Appeal to Your Audience
Your audience is what it's about. You need to appeal to them in terms of "what's in it for them" rather than what's in it for you. Tell them about the benefits to them for signing up, trying the 7-day trial, or whatever it is that you wanted them to do in your CTA. The clearer you are about the benefits they'll receive, the better.
Multiple Placements
In most cases in sales copy, you're going to want to use multiple placements for your CTAs. You want them to see the CTA worded in different ways throughout the sales copy so that their fears are reduced, and they eventually click-through to answer your CTA.
Calls to action in your sales copy is imperative if you want to make a business out of what you're doing. If you don't ask for the sale, you're not going to get the sale. It might feel strange at first, but you're going to be glad you did it. Study after study show that effective CTAs lead to more sales.
Use Call To Actions To Get Results.
Call to action (CTA) can be used in various types of content, including but not limited to: blog posts, landing pages, email campaigns, social media, videos, and webinars. CTAs can be used in a wide range of content formats to drive conversions and encourage customers to take specific actions. The goal of a CTA is to convert a potential customer into a paying customer by providing a clear and direct path for them to follow. Overall, including a call to action in your content can help you to drive conversions and increase engagement, while also improving the user experience and measuring the effectiveness of your content.